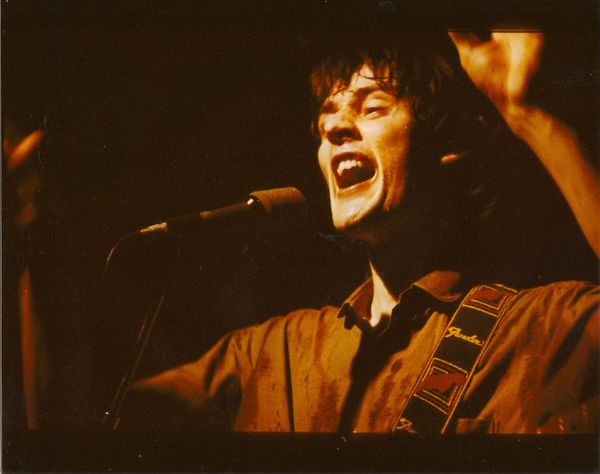 He's played for Prime Ministers, Aboriginal Elders and Environmental campaigners, from concert halls to protest sites and remote campfires. He's been a guest artist for Bob Dylan, Neil Young, Jackson Browne, James Taylor and Carole King, among others. 
His iconic song, 'Solid Rock, Sacred Ground', lit a fire for the rights of Aboriginal people in Australia nearly 40 years ago that hasn't gone out. It's been recorded and performed, over and over again in the ensuing years and translated into several Aboriginal Languages. 
He was the founding member of the legendary Australian band Goanna. 'Solid Rock' was the first commercial song to use a didjeridu and its powerful lyrics and music denounced the injustice that Aboriginal Australia had endured since colonisation. 
Similarly, his anthemic Let The Franklin Flow drew mainstream attention to the proposed damming of Tasmania's wild Franklin River. The dam was never built. Howard was invited by his friend, Senator Bob Brown, to sing at the 30th Anniversary of the saving of the Franklin River. 
He achieved commercial success in Europe with Mary Black's recording of his songs. (Black has gone on to record eight of Howard's songs). His songs have been recorded by numerous other artists. He's co-written with Billy Payne, (Little Feat), Russ Kunkel, John Spillane, Troy Cassar Daley among others. He's released 14 solo albums, 3 Goanna albums, a Two Songmen album with Neil Murray and featured in numerous compilations. 
He was also a founding member and a driving force behind the Black Arm Band, a national Australian ensemble that brought together some of the most influential Aboriginal artists to tour Australia and the World. 
He has produced albums for many other artists: Archie Roach, The Pigram Brothers, Joe Geia, Jimmy Chi, Mossie Scanlon, Mary Black. His songs have been recorded and performed by Joan Baez, Mary Black, Troy Cassar Daley, John Farnham and Lene Siel (Denmark), Jessica Mauboy, Missy Higgins and more. 
Howard has toured Ireland, Australia, New Zealand, Holland, Canada and the US, as well as every corner of Australia. He's performed for Nelson Mandela and Nobel Prize winner, Rigoberta Menchu. 
In announcing Shane as the Artist of the Year for the 2005 Port Fairy Folk Festival award, Festival Director, Jamie McKew said, "Shane Howard bridges the land between poet and song-writer; between prophet and singer; between white fellas and indigenous artists". 
He was awarded a Fellowship by the Australia Council for the Arts in 2000, in recognition of his contribution to Australian musical life. He was an Australian representative at the 2000 North American Folk Alliance convention and is a life member of the Australian Folk Alliance and finalist for the 2013 Melbourne Prize for Music. 
In 2012 he released a book of his lyrics featuring his paintings and a children's book of the song, 'Solid Rock-Puli Kunpungka', working with senior Anangu to translate the song into Pitjantjatjara. 
As part of the 30th anniversary of the release of 'Solid Rock', Howard marked the occasion by convening a community concert in partnership with the Mutitjulu community at Uluru, 'Other Side of the Rock'. He was joined by long term musical friends Archie Roach, John Butler, Dan Sultan, Amy Saunders (Tiddas), among others, for a truly unique Australian concert event. 
He also performed his song 'Heart of my Country' for then Prime Minister Julia Gillard with Chinese folk-opera singer Su-Cheen Yu. 
In 2012 he held his first exhibition of paintings, in collaboration with his wife, painter Teresa O'Brien. Howard has also worked with his wife and their local community to establish the country's first Australian-Irish Cultural Centre. In May 2014 he contributed a painting and songs to the 'East Coast Endeavour' exhibition at the Australian National Maritime Museum. The exhibition was an Indigenous and non-Indigenous reappraisal of Captain Cook's 1770 'discovery' of Australia. 
He serves on the Honorary Council of the San Francisco World Music Festival. 
In 2016 he was appointed a Member of the Order of Australia for significant service to the performing arts as a singer, songwriter and guitarist to the recording industry, and to Indigenous musicians 
Where he was born and raised in South West Victoria, is where he now lives. It's an area that is home to the highest concentration of Irish migration in Australia, outside the cities. His ancestors were among those Irish migrants from the Great Hunger of the 1850's. In 2012 he featured in the Irish language documentary, An Dubh Ina Gheal, with Irish poet Louis de Paor, that explored the relationship between Irish migrants and Australian Aboriginal peoples. 
In 2016 and 2017 he was also Artistic Director and Co-Producer of the sold out and critically acclaimed production, Exile, Songs & Tales of Irish Australia.  The CD/DVD of 'Exile' (ABC Music/Universal) was released at The 2018 Port Fairy Folk Festival. 
In 2019 he released the song 'Palya Wiru Uluru' written with Senior Anangu Songwriter Trevor Adamson to commemorate the climb closure at Uluru. 
He is currently writing a book and has recorded & produced his 14th solo album 'Dark Matter' released in March 2020 through his own record label, Goanna Arts . 
Howard is a respected senior statesman of Folk music in Australia who continues to work as a writer, singer, producer and mentor, traveling nationally & internationally.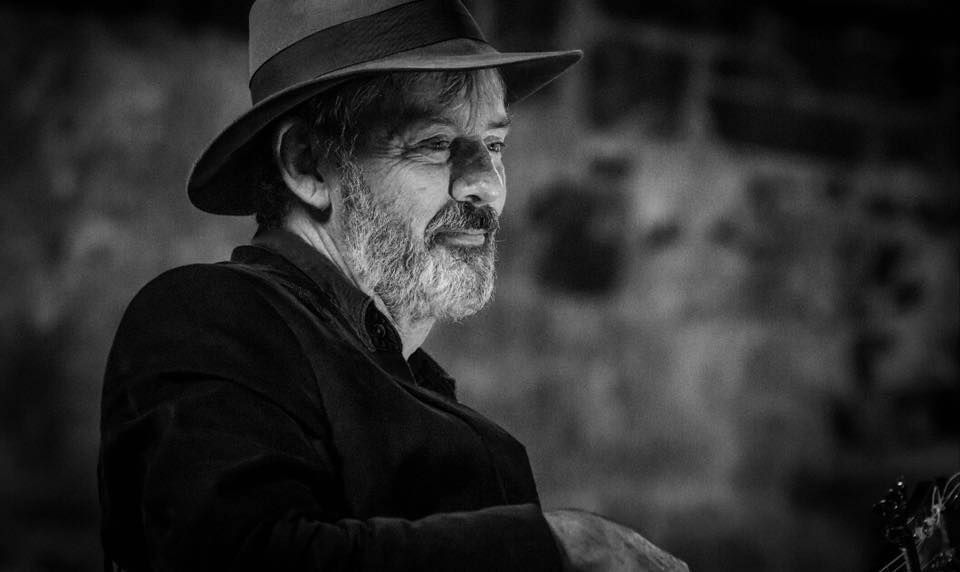 Howard is one of Australia's most influential songwriters who combines a deep understanding
of poetic and musical folk traditions and captures something essential
of the spirit of Australia in words and music.Nevertheless, his songs
have a global reach and explore universal themes.
Aziz Choudry, Montreal.